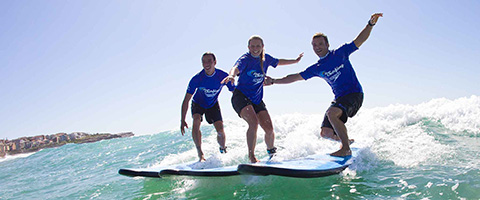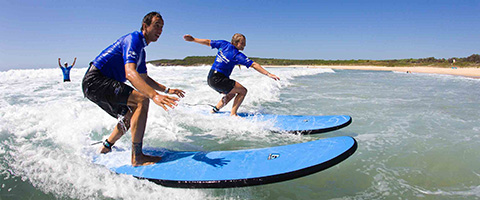 Lesson Details
Perfect for bucks and hens parties, birthdays, graduations, anniversaries, Christmas and any other reason you can think of, our surfing lessons are a fantastic way to connect with each other, have a laugh and get the party started (without the hangover.) Designed for absolutely anyone who wants to give surfing a try, our lesson promises to give you all an authentic taste of surfing, useful safety information about waves and the beach, and a few Kodak moments that your gang will never forget.
About Your Surf Lesson
Suitable for 5 guests upwards
Person-of-honour surfs for free
Taught by friendly, fully qualified local and international surf coaches
Designed for everyone: from beginners to intermediate to advanced.
Professional and well organised
Awesome fun!
Testimonials
'My amazing bridesmaids organised a private lesson. The surf lesson was great and our instructor really got in the spirit of the whole day and made it that much better for all of us. We had a blast!'
- Megan, Canberra
Duration : 1.5 hours
Cost : $85