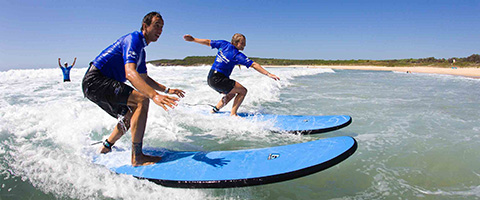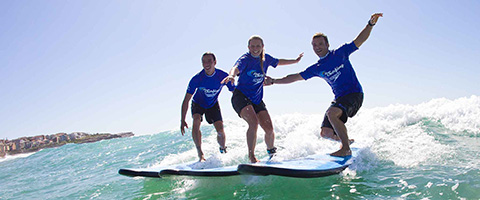 Lesson Details
Can you imagine yourself riding a wave at Maroubra Beach? Our popular two-hour beginner surf lesson will get you safely up and onto your first wave before you've had time to worry about falling off. Designed for anyone who wants to give surfing a try, we promise to give you an authentic taste of surfing, useful safety information about waves and the beach, and a smile that you won't be able to wipe off for hours!
About Your Surf Lesson
Small group (maximum of 6)
Taught by friendly, hand-picked local and international surf coaches
Covers all the basics: from warm-up, to paddling, to catching waves and standing
Includes important surf and safety rules
Relaxed, supportive vibe
Professional and well organised
Massive fun!
Testimonials
"Standing up on a wave for the first time since I was a kid was the best feeling in the world! The instructor was really encouraging, it was fun hanging out with people from overseas, and the gorgeous Pacific Ocean was sparkling. I even forgot to be nervous!"
- Libby, Sydney
'Thankfully, the kids and adults are in separate classes; fears of being the klutzy grown-up in a pod of loose-limbed grommets were unfounded.'
- Keith Austin, Sydney Morning Herald
'At the end of our two-hour lesson, all five members of the class have stood up and surfed repeatedly.'
- Qantas Magazine
Duration : 1 x 2 hour lesson
Cost : $69
Status : Available